The Story Of Gabriel & Co.: A Story Of Passion, Family, Service And Love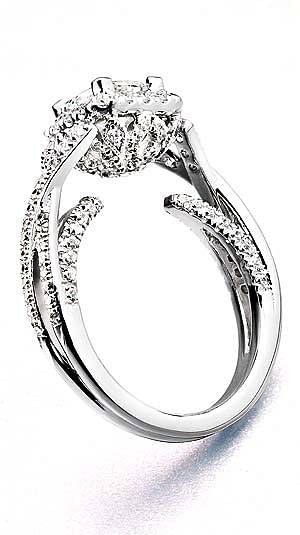 Our story begins with two dynamic and talented brothers, Jack and Dominick, who saw an unfeeling jewelry industry that needed new vision. They understood why unique, quality jewelry is important to people in the first place: to celebrate the special occasions, to commemorate the momentous accomplishments, to honor the deepest relationships, and to capture the unspeakable beauty of life and those who matter most.
As young apprentices to their father, master jeweler Elias Gabriel, they learned the exacting art and science of combining precious metals and stones to make a creation greater than either element alone. Committed to making their vision come true, the Gabriel brothers followed in their father's footsteps and formed Gabriel & Co. in 1989. With their carefully selected and talented team, they devoted themselves to the production of the finest quality jewelry and unparalleled service.
Today, Gabriel & Co. has earned the reputation as being passionate, dependable, and artistic designers, creators and manufacturers. Our extensive line of timeless pieces encompasses classic and fashion-forward design, ultimately bringing together impeccable artistry with enduring technology, perfect for every unforgettable moment.
Gabriel & Co. Philosophy
Gabriel & Co. understands the power of jewelry and its significance to consumer's lives. As infants - even before we can speak – we're attracted to things that sparkle. No wonder jewelry has such universal appeal. But jewelry that matters, the jewelry we cherish and covet possesses something more because its presence is integral in creating and celebrating the unforgettable moments in our lives. Pieces of jewelry mark milestones, they serve as our keepsakes of ardor, our instigators of memories, our enhancements of beauty, and our sources of legacy.
Because of this passion and commitment to crafting adornment with as much depth as sparkle, Gabriel & Co. boasts the unique position of having carved a formidable foothold in both the world of bridal and fashion jewelry. It's not surprising that Gabriel & Co. is a family business, because the jewelry that excites and elevates us most is the result of a mysterious alchemy that infuses sublime imagination and enviable craftsmanship with heartfelt emotion. Jack and Dominick, their family and their staff believe that their love of family is the foundation for their success. The result is a staggeringly dazzling range of product that is bright and joyful, inventive and uplifting, delicate and intimate.
The Designer

DESIGNER FLASH focuses on a very special artist I think you're going to enjoy learning more about. Co-owner who is the Senior Vice President and Chief Design Officer - Dominick Gabriel, has been creating jewelry all of his adult life. But for him, it's less about continuing a family tradition, than it is an organic extension of Dominick's passion for discovering and reinterpreting beauty, his adoration for his wife, his eagerness to celebrate and elevate romance, and his hope that the history and the heart that surrounds and burnishes every piece of fine jewelry will generate recurring moments of happiness.
READ MORE & WATCH THE PODCAST >>