PASSION. LOVE. GABRIEL.
Gabriel & Co. is dedicated to helping create a better world that is happier and healthier. Passion. Love. Gabriel® is the core of our spiritual values that we feel embodies loving life to its fullest. We have dedicated our work of designing and creating jewelry to realize this vision as a way to share our love of life. By donating a portion of our profits that support philanthropic efforts, we have established our pathways toward improving life and helping those who are in need to a better future.
We hope to use our efforts to make life better for individuals, families and communities around the world. Since the company's early beginnings, we have made donations to research and healthcare groups involved in treating diseases and the eradication of diseases, humanitarian relief to war torn countries and natural worldwide disasters, and other giving such as groups dedicated to education as a pathway to economic opportunity. These funds have been pledged to nongovernmental organizations around the world.
Gabriel & Co. stands behind the quest to continue the company's history of philanthropy and to expand its charitable arm with the Gabriel Love™ foundation focused solely on developing a culture of giving as a charitable vehicle for retailers and consumers alike.
2018 DKMS BLOOD BALL
DKMS brings together blood cancer patients in need of lifesaving transplants with bone marrow donors who can save their lives. When that happens, the outcome is nothing short of a miracle because a patient gets a second chance at life. So far, DKMS registered over 8 million potential donors and matched over 73,000 of them to patients in need. DKMS continues to be the stardust linking donors to patients so that they can have more hope and times with their families and loved ones.
At the Blood Ball, donors and patients in the room were bonded by defiance and desire to fight back against a force that dims the light of humanity. DKMS recognized the bravery and strength of these lifesaving donors and survivors by having them hold up glowing star wands for a moment so the attendees can reflect on how important DKMS' mission is.
2017 AFGHAN HANDS EVENT
AFGHAN HANDS
On March 8, 2017, Gabriel & Co. hosted a shopping event with Afghan Hands, where all proceeds from the night were donated to Afghan Hands and the women supported by this organization. VIPs and celebrities were in attendance, including Emmy Winners Claire Danes and Cynthia Nixon, as well as Good Morning America Anchor Amy Robach, Opera Singer Isabel Leonard.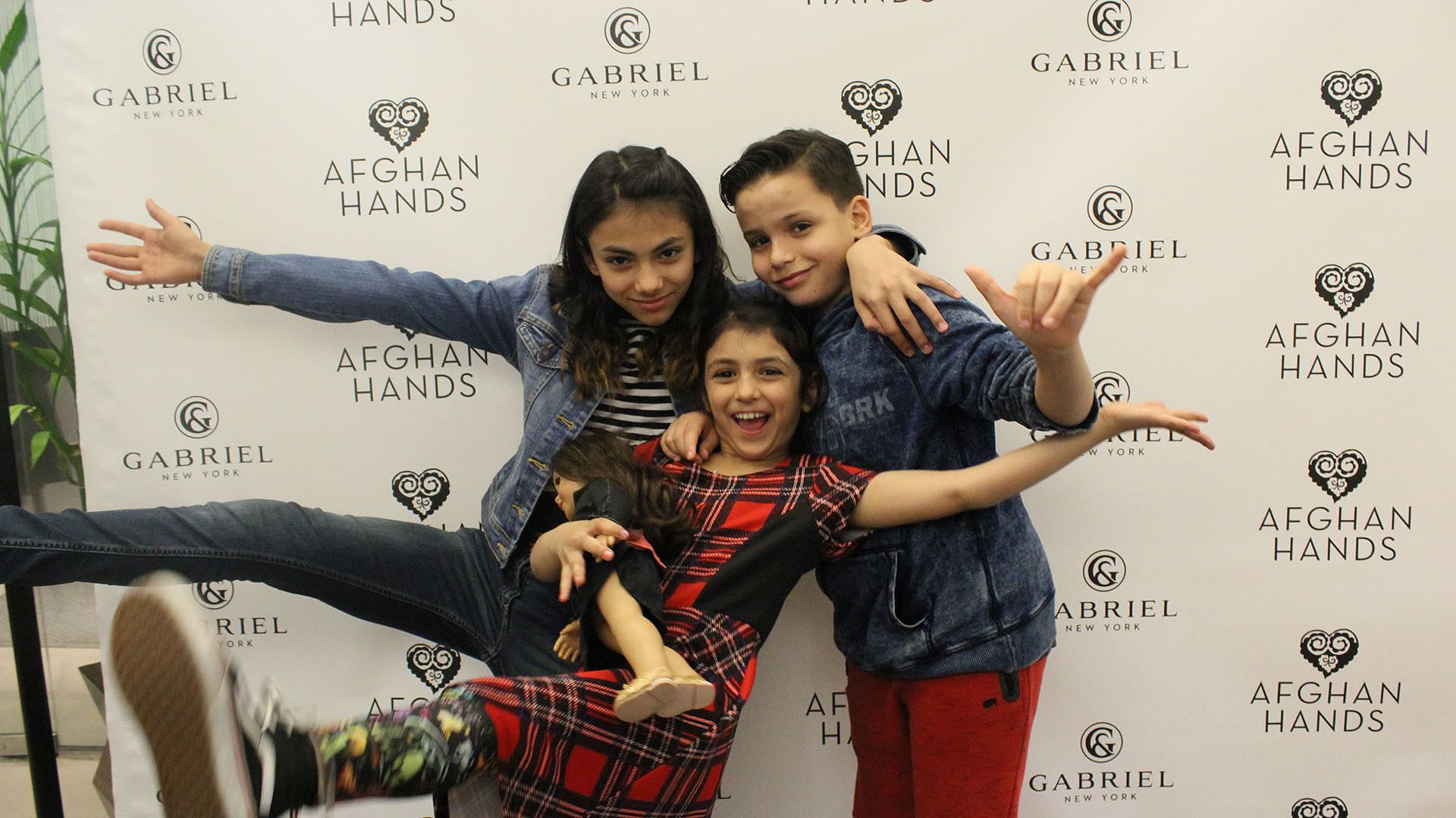 What is Gabriel Love? We believe Love is defined by selflessly giving without judgment or expecting a benefit in return. We believe children are the pathways to the future and deserve the opportunities to grow, develop and live a healthy life.
All in the same, underserved communities should have the aid and opportunity to improve the quality of life for their population. Gabriel Love's objective is to give to organizations who's efforts help our youth and communities in need, improve their lives and their future. Gabriel & Co. wants individuals and communities around the world to feel Love.

LEARN HOW TO HELP
DKMS is an international not for profit organization dedicated to the fight against blood cancer and blood disorders by: creating awareness; recruiting bone marrow donors to provide a second chance at life; raising funds to match donor registration costs; supporting the improvement of therapies through research; and supporting patients from day one of their diagnoses.
DKMS has offices in Germany, the United States, Poland, Spain and the UK, and has registered over 6 million potential donors worldwide. DKMS has over 600 staff members from 20 countries dedicated to helping give every blood cancer patient a second chance at life. DKMS is driven by innovation and invests in our people's ideas in order to be the premier provider of assistance to blood cancer patients throughout the world.
Jewelers for Children was founded in 1999 by the U.S. jewelry industry with the mission of helping children in need. Since its inception, JFC has donated more than $ 51 million to programs benefiting children whose lives have been affected by illness, abuse, or neglect through our charity partners: St.
Jude Children's Research Hospital®,Make-A-Wish® America, the Elizabeth Glaser Pediatric AIDS Foundation, and the National CASA Association. JFC also provides support to the Make-A-Wish® International and the Santa-America Fund. This nationwide success is due to the continuing generosity of jewelry trade organizations, jewelry and watch manufacturing companies, jewelry retail stores, individual jewelry professionals, and jewelry consumers.
MAKE A DONATION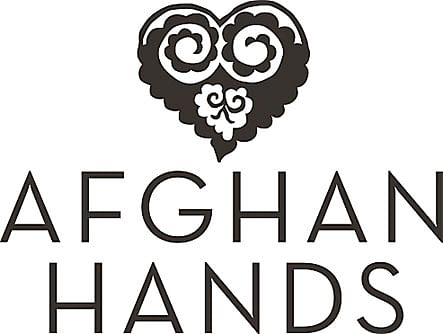 MAKE A DONATION
Afghan Hands is a non-profit organization that supports disadvantaged and disenfranchised women in Afghanistan to gain independence, education, and livable wages. At our centers in and around Kabul, these women learn to create exquisitely embroidered shawls and scarves. Donations and proceeds from sales of the hand embroidered scarves are used to expand these education centers, which helps Afghan women connect to a wider world.
The centers are places to gather, study, and work. We pay the women to attend classes in the morning and embroider in the afternoon. Without this project, most have no means to educate themselves. Through Afghan Hands, they leave the walls of their compounds and attend seminars on basic human, legal, and religious rights. They prepare for work as free women do elsewhere in the world. This way, no one will ever imprison them in the name of law,
MAKE A DONATION
The Women's Jewelry Association Foundation, Inc. is a 501(c)3 corporation created to support WJA's mission of providing educational opportunities that allow women to reach their full career potential. The Foundation accepts gifts from individuals and corporations that are used to fund the association's extensive scholarship and grant programs.
MAKE A DONATION
GABRIEL LOVE FOUNDATION SCHOLARSHIP
The Gabriel Love Foundation is happy to announce the winner of our first Gabriel Love Foundation Scholarship with the Women's Jewelry Association (WJA). We congratulate recipient Magan Byron who is currently attending the Gemological Institute of America's graduate program.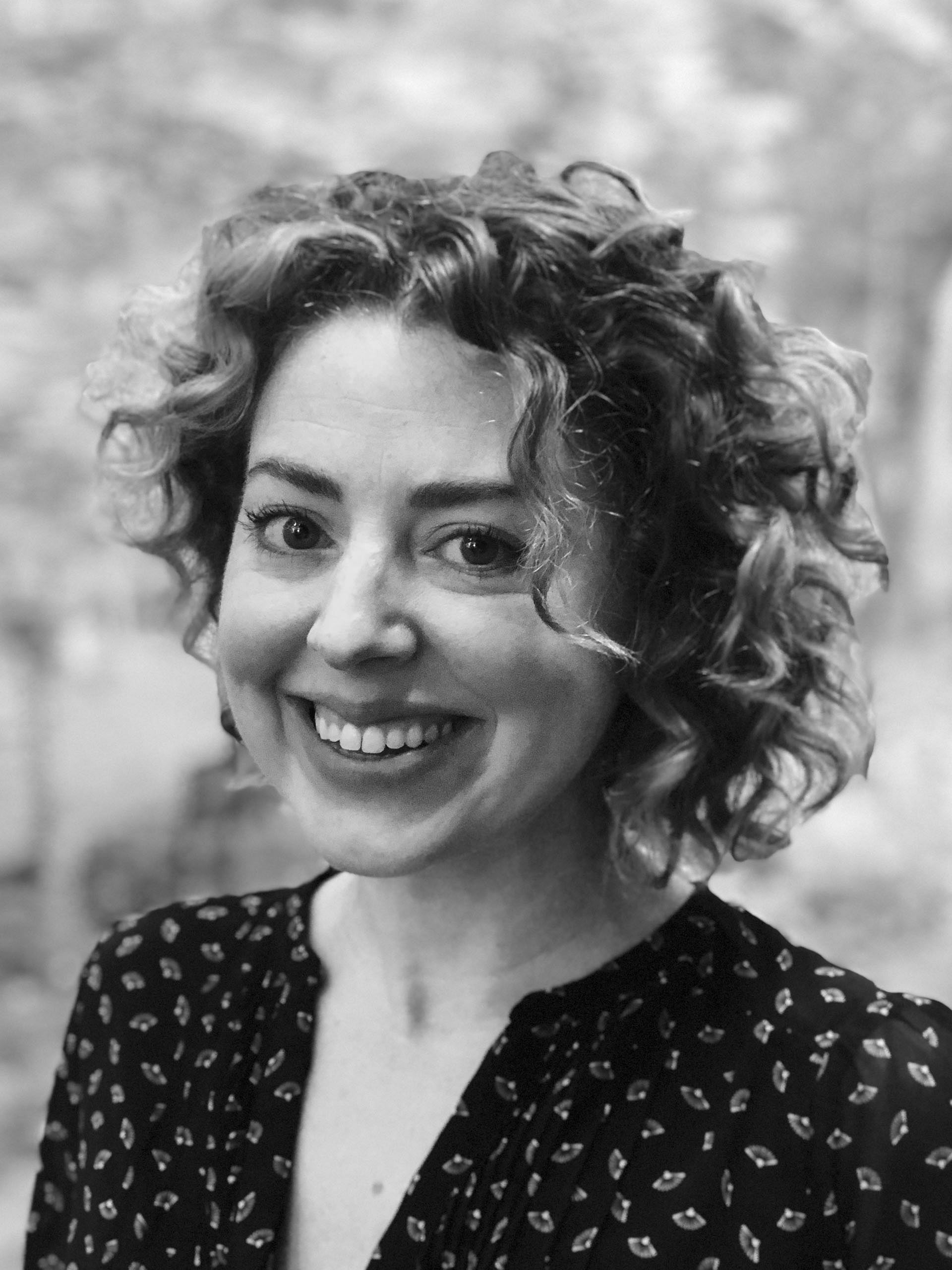 CONGRATULATIONS MAGAN!
Magan Martin Byron, who earned her BFA in jewelry and metalworking from the University of Georgia, is currently enrolled at the Gemological Institute of America (GIA) and lives in Athens, Georgia. Magan's passionate submission illustrated her dedication to upholding the high standards that GIA is known for and joining a community of jewelers who are honest, knowledgeable and trustworthy on what jewelry products are sold to consumers.
Magan says, "I've come across a disturbing amount of dishonesty since I began working in this industry. If consumers aren't able to trust what they're buying, they will stop buying altogether. As a future GIA Graduate Gemologist, I will ensure that I am always 100% certain about what I'm buying and what I'm selling, and in turn would uphold the integrity of the jewelry industry within the communities that I work and live in".
If you would like to submit an application for next year's Gabriel Love Foundation Scholarship, go to our page at Gabriel Love Foundation Scholarship to start preparing your submission for 2019. As soon as the application deadlines are announced, send your submission to WJA using the link here.