Craftmanship & Quality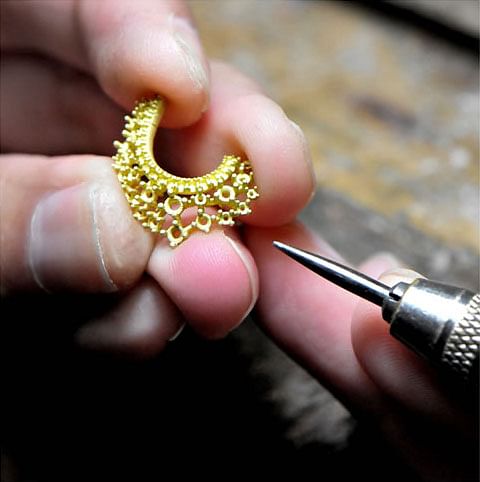 Craftmanship & Quality
Gabriel & Co. engagement and wedding rings are among the finest in the world. We select only the highest-quality diamonds, and each ring is designed with superior taste, style, and craftsmanship. Your relationship is unique. Your ring should be, too. You can custom create your own or choose from our stunning array of styles. The inspiration for our products comes from every corner of the world.
Our jewelry is born from diverse cultural influences and little-known pockets of artistic creativity. We oversee every part of the production process, maintaining strict standards and an extraordinary attention to detail. We transform the world's finest metals and stones into a stunning collection of jewelry for our customers.
Ethics & Sustainability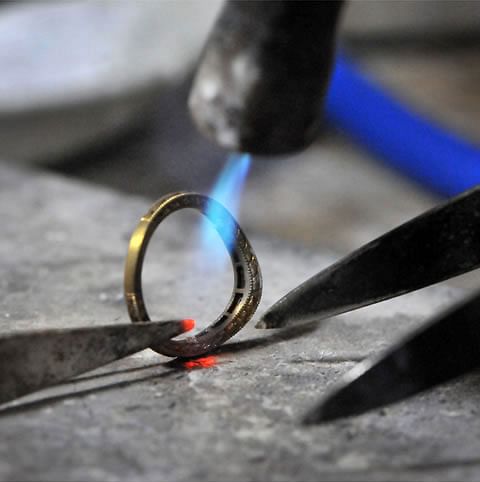 Ethics & Sustainability
Gabriel & Co. is committed to bettering the diamond industry by exclusively using ethically earth-mined diamonds and gemstones in our jewelry. We pledge to only use conflict-free and fairly sourced material. Our emphasis on high quality and a sense of responsibility to our customers extends to our packaging. We strive for a more environmentally friendly industry, which is why we use recycled materials in all of our packaging.
At Gabriel & Co., we are steadfast in our dedicated to producing only the most visually captivating designs with top-quality diamonds, gemstones, and metals. Our pieces are born from passion and handmade with strict standards.
Learn More About Our Processes & Standards