Try On Any Of Our Rings At A Store Near You
Browse online, shop in store. We offer you the option to view and try on any of our rings at a Gabriel & Co. affiliated store near you
Browse Product - View In Store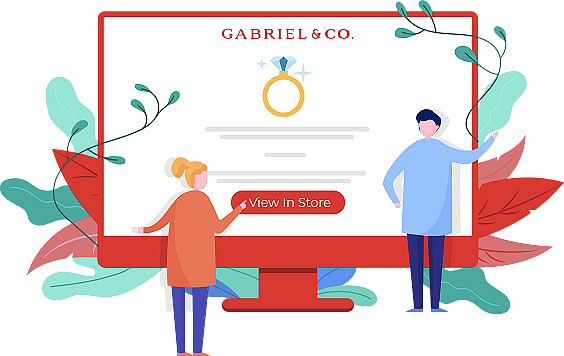 Browse Product - View In Store
With the biggest selection of engagement and bridal rings in the industry, we want you to take your time and enjoy browsing all the different collections offered on our website. We pride ourselves in offering something to suit every style, personality and budget. Unlike pure online sellers, at Gabriel & Co. we still believe that the ring for the most important day of your life should not arrive in a box by mail, but deserves significant time and attention in a real fine jewelry store setting. That is why we have built an expansive network of Independent Authorized Retail Stores across America, who are highly trained in our jewelry and dedicated to give you top notch service. This is what we call the "omni channel" experience. It's easy; once you find a ring or rings that you like, just click on the red "View In Store" button and start your journey...
Fill Form For Appointment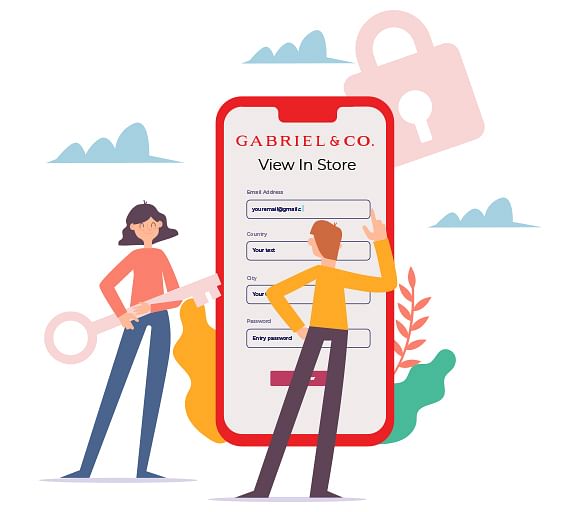 Fill Form For Appointment
A click on the "View In Store" button will take you to our special Concierge appointment page. Just fill in a few requested details and note your preferred method of contact. You will not be asked about any deposits or credit card information (Love needs Trust). Rest assured, all of your information is completely secure and will not be used for any other purposes. You're now a big step closer to seeing your dream ring(s) in person.
Schedule An Appointment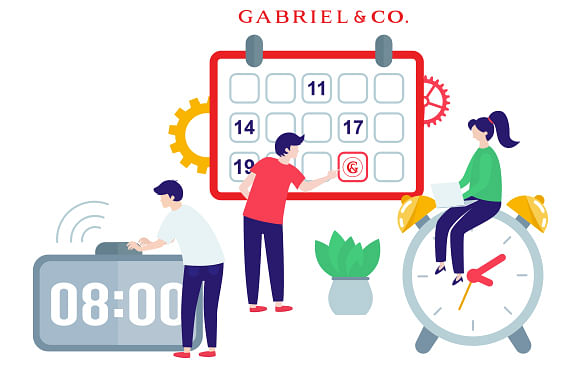 Schedule An Appointment
Our dedicated Concierge team will reach out to you within 24 hours of your inquiry using your preferred method of contact. Based on your ZIP code, we select the closest Authorized Store in your location. Just decide the date and time that's best for you and we will schedule your personal visit and VIP treatment right with the local store staff. Our team will confirm the exact date, time and location with you to make sure you have everything you need. Getting excited yet?
Visit Store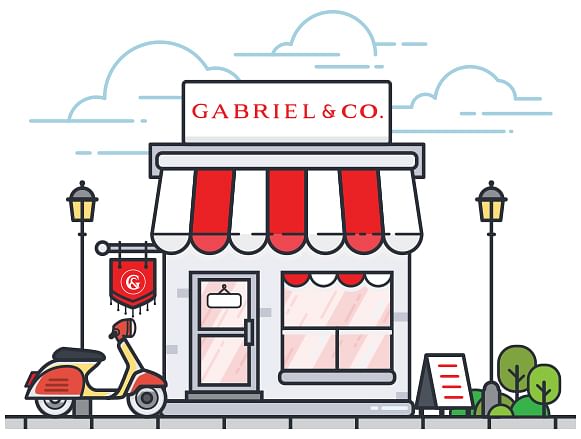 Visit Store
Here comes the big day (well not THE big day, but still). Take a trip to the local store and check in with your name and confirmation. Rest assured, everything will already be prepared for you and you will have all the time you need to try on the selected Gabriel & Co. ring(s). No pressure, no commitments. Once you decide to go ahead with the purchase, the local store will manage sizing, special requests (we're famous for our customized designs), payment, delivery etc. And if you can't make a decision yet, just go back to our website and start a new journey to find your dream ring. We're here for you 24/7 and strive to offer you the best experience possible for this big milestone in your life - on the website, by mail or phone, and in a store near you. We love what we do & we do it all for you.
FREQUENTLY ASKED QUESTIONS